Reduce Recidivism with DUI Course Materials
Studies estimate most impaired drivers take 300 to 2,000 high-risk trips before being arrested. To achieve lower rates of recidivism, it's crucial to help motivate drivers toward behavior change.
"Results across diverse states and populations reveal that The Change Companies®' curricula are associated with statistically significant reductions in recidivism among program participants. These findings were significant across varied demographic factors, such as gender, age and ethnicity."
— Denise B. Ernst, PhD
The Change Companies® is the industry leader in DUI education materials. With a unique focus on engaging and motivating participants, our evidence-based materials have proven effective to:
Improve participants' knowledge and attitudes
Increase personal responsibility and commitment to change
Decrease impaired driving recidivism
Materials by The Change Companies® are designed to help participants examine their high-risk behaviors and the consequences associated with alcohol and drug use. Interactive Journals guide participants in exploring the effects of alcohol and other substance use on their physical health, driving, families and communities.
Please contact us for a free consultation on Interactive Journaling® at 888-889-8866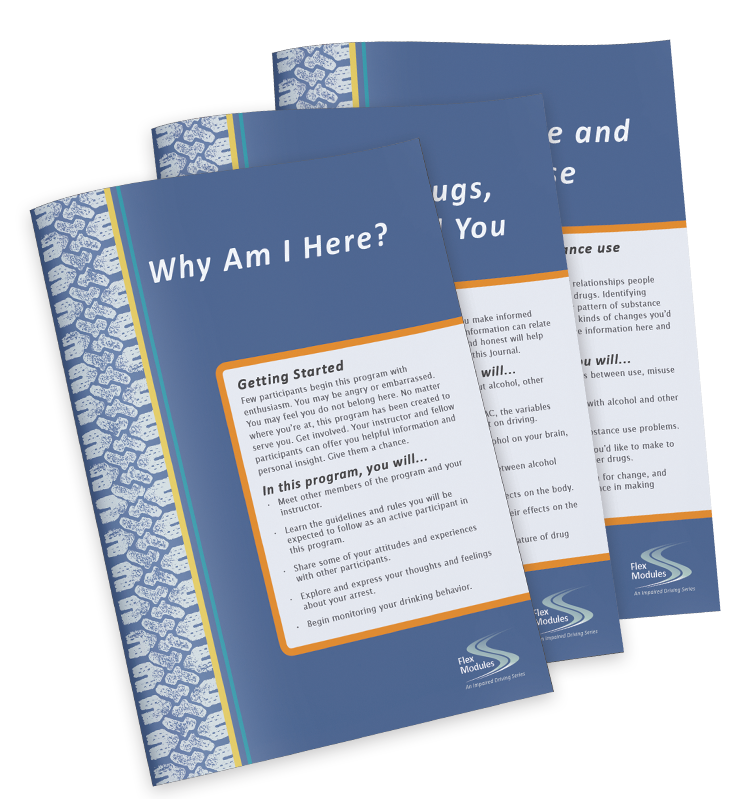 Meet your program's unique needs with modular resources. Available in English and Spanish.
The Change Companies® provides off-the-shelf resources for DUI programs. We also provide customized impaired driving materials in 21 states. These resources are a fit for many types of programs, including: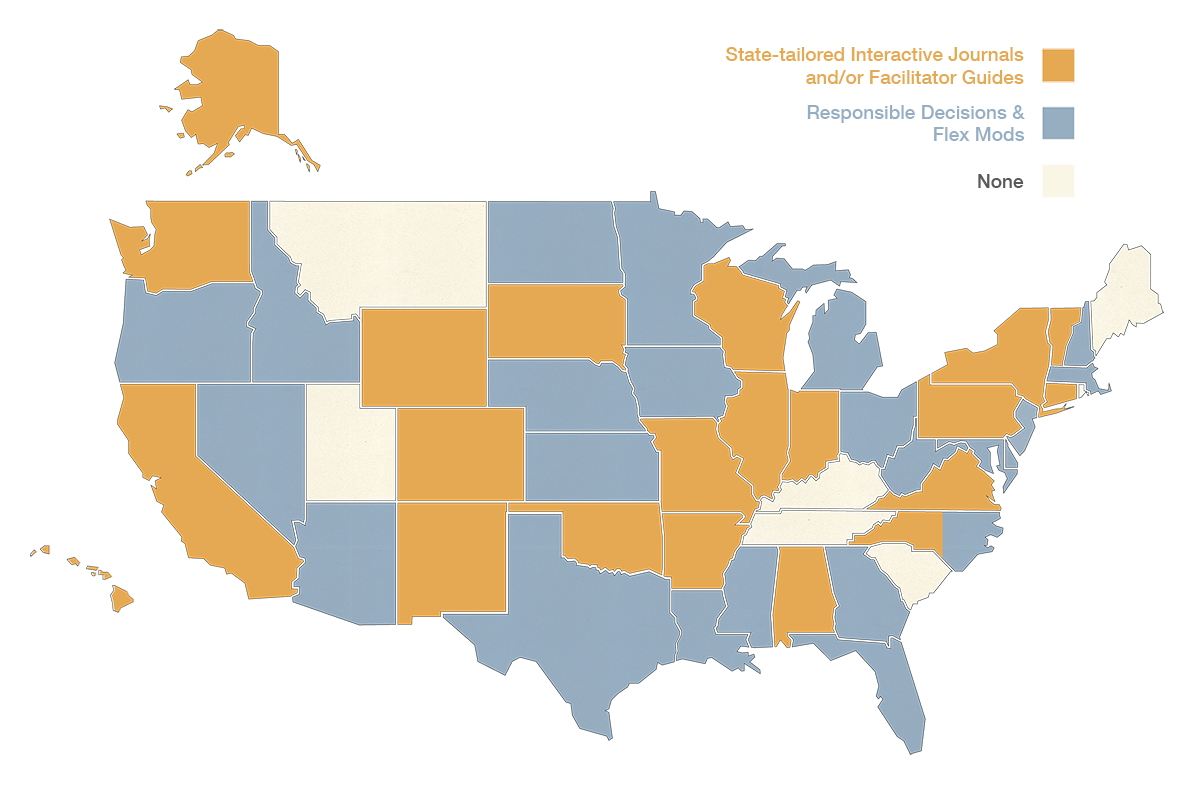 Impaired driving prevention for new drivers
First-time and multiple offender DUI/DWI education programs
Traffic safety programs for high-risk drivers
Youth programs related to alcohol/drug offenses
Drug offender intervention programs
Our impaired driving course materials are based on Interactive Journaling®, a structured, experiential writing process that motivates and guides participants toward positive life change. This evidence-based practice incorporates cognitive-behavioral therapy, motivational interviewing and the transtheoretical model of behavior change.
At The Change Companies®, we realize that knowledge alone does not equal change. For a DUI course to impact participant behavior, it must help them navigate their own life situations and provide guidance and support for change. Interactive Journals provide bite-sized pieces of information and help individuals apply the information through questions based on behavior change research. The Journals become personalized tools to guide participants toward self-change.
Interactive Journals help DUI program participants:
"A curriculum which meets the ASAM 0.5 Level of Care: Early Intervention requirements allows providers to meet all impaired driving offenders where they are and present the opportunity for more treatment if necessary."
— Dr. David Mee-Lee, Chief Editor of the ASAM Criteria, Third Edition
Examine behaviors that put them and others at risk
Understand laws and penalties that relate to alcohol or other drugs
Examine the consequences they have experienced as a result of their current offense
Weigh the benefits and consequences of past behavior and future change
Develop and implement a Personal Change Plan to avoid future problems with high-risk behaviors
Highlights from impaired driving programs using curricula by The Change Companies® include: